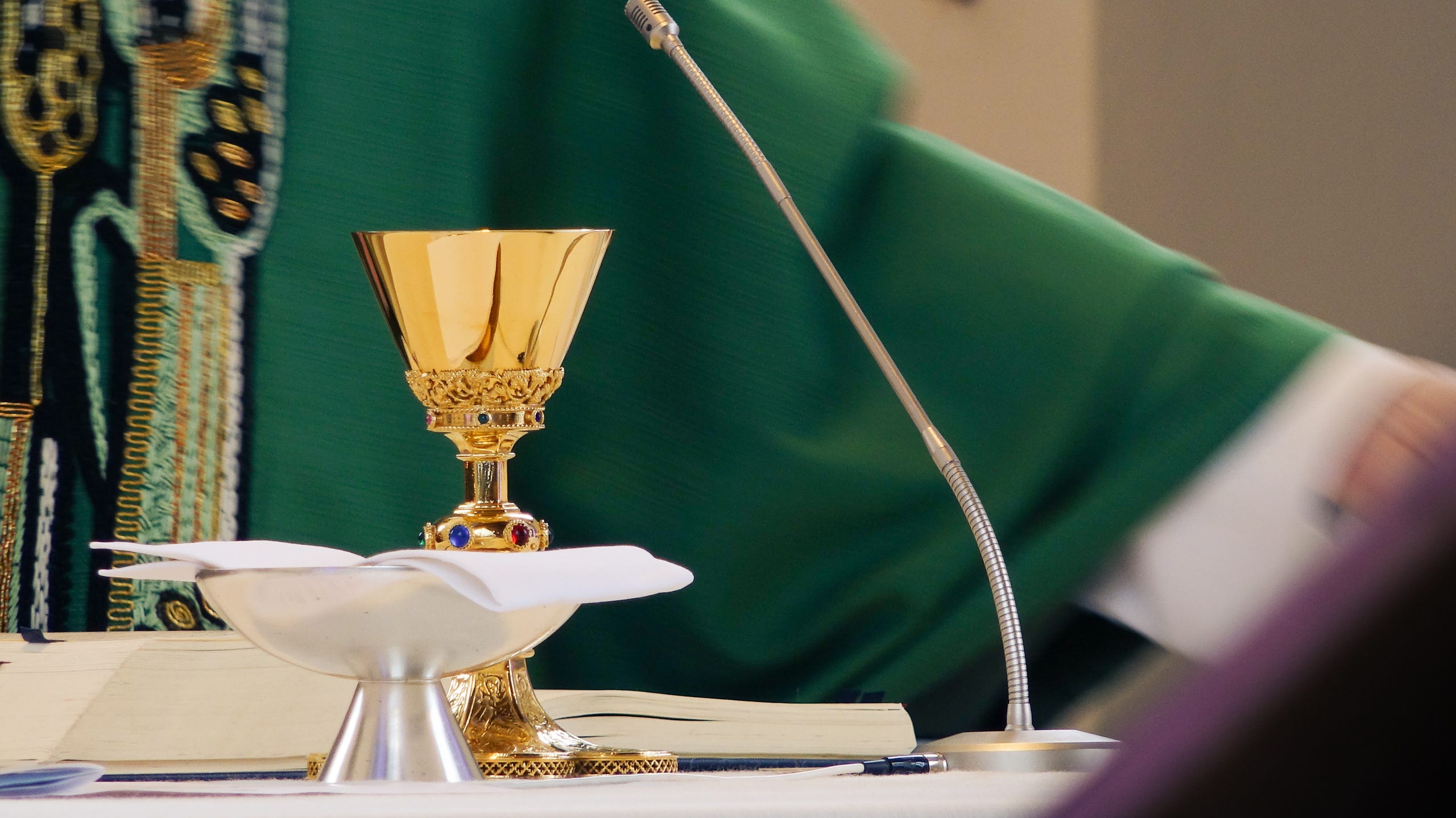 St George's Worship
Sunday Morning Eucharist
Sunday Evening Eucharist
Midweek Eucharist
Baptisms, Blessing of Marriages, Funerals and other Services
Our Liturgical Resources
Please scroll down for all information
ST GEORGE'S ANGLICAN CHURCH
Preussenalle 17 - 19
14052 Berlin Neu-Westend
U-Bhf Neu-Westend | S-Bhf Heerstrasse


10:30 Sunday Morning Eucharist*
* also live-streamed on Facebook
Due to limited space you are required to register online
or by phone during parish office hours:
Tuesday and Thursday 9:00 to 13:00.

If the available places in St George's Church are fully booked the relevant service will no longer appear on the booking system!
We are not able to hold Children's Church or Crèche, but families are of course welcome. After the service we will gather the children in the garden for a song, a story and a prayer.

Please note:
- Wearing FFP 2 masks is mandatory in church
- To sit on the blue marked places
- To keep distance.


18:00 Wednesdays | Midweek Said Eucharist (starting 1 September)
NO pre-registration!
ST. MARIENKIRCHE AM ALEXANDERPLATZ
Karl-Liebknecht-Str. 8
10178 Berlin
U/S-Bhf Alexanderplatz
Tram 4,5,6,
Bus TXL, 100, 200
18:00 Sunday Evening Eucharist (restart 1st of August, 18:00! NO pre-registration)
Becoming an Anglican: Reception into the Church of England
If you've been baptized in water and in the name of the Holy Trinity in a church or denomination, your baptism is valid in the Anglican Church. You can attend our services and events at any time, even if you are not a member of the Church of England or another Anglican/Episcopal church. However, if you wish to become an official member of the Church of England, it would be important that you live in Berlin or Brandenburg and wish to attend services and church events. You would then be received into the Church of England during a service. Talk to our clergy to clarify any further questions or write an email.
The Blessing of a New Home
The Liturgical Texts used correspond to the Liturgy of the Church of England: Common Worship or the Book of Common Prayer and are available HERE.
Scores and texts to Hymns Ancient & Modern New Standard
and other Hymns can be found: HERE.