Confirmation Course 2023/24
On Sunday 17 September, all those interested in the confirmation course 2023/24 are cordially invited to meet after the morning Eucharist in St Georges for information and application.
Confirmation is expected to be administered by Bishop David and is scheduled for Sunday 10 March 2024. If you have any questions, please do not hesitate
to contact Fr Joachim or Fr Christopher.
New!
Desmond Tutu Reading Group
Our Desmond Tutu Reading Group meets bi-weekly at 19.00 starting on Monday Sept 18th. More information from Tayo via the church office.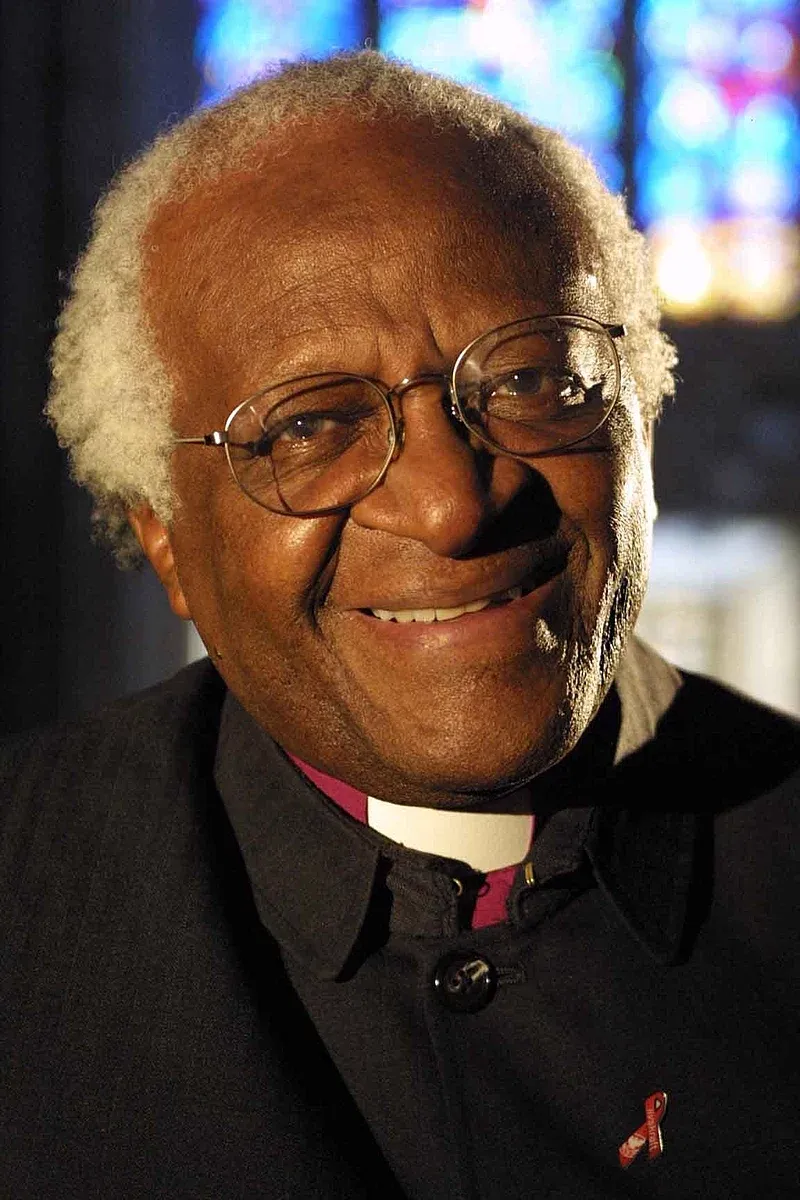 X-Mas Fair Prepmeeting
St George's Christmas Fair 2023 Planning meeting on Sunday 10th Sept after the morning service, St George's, for all who would like to be involved in our Christmas Fair (this year on Saturday 9 December). Please see Christine Krankemann.


Fridays for Future
Support Fridays for Future global action on Friday 15th Sept.. Christians and Churches and members of the other religions will be supporting the school children
at 12.00 at the Brandenburg Gate.
https://fridaysforfuture.de
World Clean-up Day
On 16 Sept, a group from St George's will be participating in World Clean-up Day for the first time. We will be helping to clean-up litter at the Naturschutzstation Hahneberg. Bring along a picnic lunch (the challenge is, no single-use plastic!) from 10.00-14.30 (25 minutes from S-Heerstr) Please register with Robyn via church office.
Harvest Festival
St George's Harvest Festival takes place on Sunday, 1 October.
St George's
Autumn Book Fair
Saturday, 7 October 2023
10:00 - 16:00
Would you like to donate books or help? Please contact Jean or the church office.
Joining a Parish Group?
St George's offers a variety of ways to meet and share in groups (currently online only). Are you looking for a parish group? There is sure to be something for you!
More Parish News and General Information

St George's Choir
The choir sings at most morning services at St George's
and some evening services at Marienkirche.
If you would like to join the choir, we would be delighted.
Please contact the choir director, Mr Andrew Sims.
The details of the forthcoming services can be found here (press left button):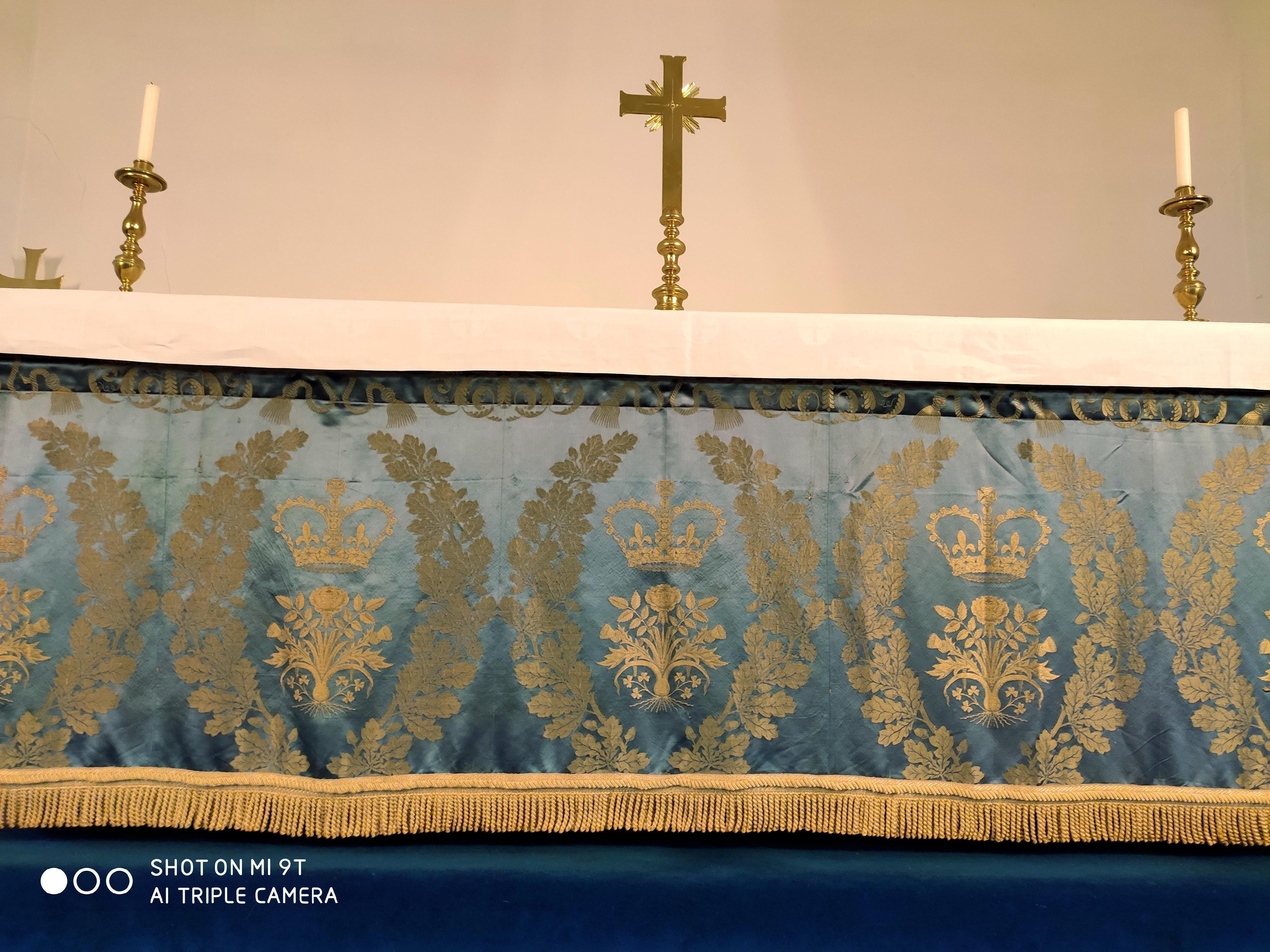 Our congregation only exists because of your support
Our parish is 100% self-supporting and
also does not receive the German church tax.
Even the modest salaries of the two clergy, for example, have to be paid for by donations.
If you would like to support our ministry financially, we would also be happy to receive your regular donations. Perhaps you would like to set up a standing order?
We are extraordinarily grateful for any support.
We thank all who have supported our parish through this time of pandemic.
Your generosity allows us to fulfil the mission of St George's
and to celebrate and spread God's love in our community and beyond.
Please prayerfully consider what portion of your money
you can commit to the life of St George's.
May God continue to bless you in every way.


Diocesan Lay Discipleship Course
"Walking Together in Faith" offered to you online by the Diocese in Europe of the Church of England. This course is designed to encourage anyone who is part of a worshipping Christian community, to explore and deepen their faith. It is also intended as offering a foundational basis for those thinking of exploring some form of authorised ministry in the Church.'
The first and second module are available on line - go to the news article about it at
https://europe.anglican.org/main/latest-news/post/1851-good-to-go-walking-together-in-faith-lay-learning-course . The article gives access to the registration form and mentions that the course will be delivered online. The course, which is on the online learning platform Moodle, comprises four modules each with five units and will run over 12 months. Module One, 'Knowing God', was led in November and December 2022 by exploring the petitions of The Lord's Prayer and is finished by the end of December. Module Two, 'Growing in Christ', started 17 January 2023. All participants can choose the level of engagement which suits them. They can start, interrupt and finish at their own rhythm, and can decide whether to do the course as part of the local group of St George's or completely on their own.
Module One and Two are on the Moodle platform. You can take a look by visiting https://europe.learn.anglican.org/ , clicking 'login as a guest' and putting in the password: LayLearning2022. To get the most out of the course, participants must register. This will give you access to online webinars, online discussions and other interactive materials. This and the whole course is free for all participants – unless you want to submit work for assessment. If you choose to submit work for assessment, you will be awarded a 'Bishop's Certificate', and there will be a small cost for anyone working towards the Certificate.
It is helpful to join the Zoom sessions of the course, offered by its leader Dr Clare Amos.
The Zoom sessions for Module Two will be on Tuesday nights for the whole Diocese in Europe: 7 and 21 March, each at 19:30.
Please contact Revd Martin George ([email protected])
for more information and support.
Ulm Café. Other ways to help those fleeing war in Ukraine
Meeting Café: Ulmenallee 35, 14050 Berlin-Westend
Café Ukraine in the Ulme35, a meeting café is offered daily (Mon-Sat) from 14.00 to 19.00. In order to be able to offer Ukrainians something to eat for free, cake donations are needed. In the Ulme35 advice and help is provided with the preparation of applications and forms (social welfare offices, schools) and the accompaniment to authorities and doctors is organized. Parents can come with their children, for whom child care is set up. There is also help in finding accommodation and in providing clothing. SIM cards for telephone and online contacts are available free of charge for war refugees.
Please can you help?
A clothing closet has now been set up at Ulme 35 for Ukrainian refugees.
We need: - clothes rack or clothes rail, hangers
- School bags, school backpacks, school supplies
- For women (20-45 years) and children between-seasons jackets and well-preserved shoes
- Clothing that can be worn immediately (trousers, T-shirts, blouses, etc.)
- NEW underwear in all sizes for women girls boys
- clothing for young people (12-17 years f/m)
Afternoons in Ulmenallee 35.
St George's young(ish) adults group at Marienkirche
A warm invitation to a dinner or pub get-together after our Anglican Sunday evening service at Marienkirche, always on the last Sunday of the month:
something to eat, something to drink and a bit of nice chatting.
Join Us: Other Parish Groups
Women's Group meets weekly alternating Friday evening and Saturday mornings by Zoom.
German Anglicans meets last Weds of the month 19.15 by Zoom
Simple Living meets first Weds of the month 19.00 by Zoom.
Night Prayer Tuesdays and Thursdays 21.30 by Zoom.
Eco-Group meets once a month by Zoom, usually Saturday 11.00.
Contact Michael Seadle for info: [email protected]
St George's choir sings at St George's and in Marienkriche.
Complaints
We sometimes receive complaints that members of the congregation are not personally informed about news via email or do not receive our newsletter. We are very sorry about this. Unfortunately, email addresses become outdated, the newsletter has not been ordered or we have not been given permission to use the email address in accordance with the DSGVO.
So if you are in any doubt as to whether we have your proper and up dated contact details, please kindly contact the parish office so that you are well informed by emails from the parish. For up-to-date information about our parish events, changes to our corona regulations or church services, please visit this, our official website. Here you will be informed as up-to-date as possible. Also point other parishioners and friends of St George to this website. We thank you very much and appreciate your cooperation.
St George's on Social Media
YOUTUBE
By now we have – thanks to some generous donations – a stable setup for the recordings on our YouTube channel. The only thing we would need is one or two more volunteers who could cover the actual recording duties once every two months. Martin and Carolin would give you a thorough training and are always available if there are problems or questions! Please contact Martin Abend via the church office if you can help.
FACEBOOK
There is now an official Facebook Page for St George's: www​.facebook​.com/​stgeorgesanglicanchurchberlin. Please
like and subscribe to it if you haven't already!
INSTAGRAM
St George's Instagram feed can be followed at @StGeorgesBerlin.
TWITTER
You can also find us on Twitter at @StGeorgesBerlin.

CHURCH OF ENGLAND
Prayers for God's blessing for same-sex couples take step forward after Synod debate
Living in Love and Faith: Moving Forward
Read more about the Living in Love an Faith process in the Church of England and the latest developments, and feel free to watch the video.
How to become a member of the Church of England?
If you've been baptized in water and in the name of the Holy Trinity in another church or denomination, your baptism is valid in the Anglican Church.
You can attend our services and events at any time, even if you are not a formal member of the Church of England or another Anglican/Episcopal church.

However, if you wish to become a full member of the Church of England and our congregation, you must, in addition to sharing the faith of the Church of England, usually live in Berlin or Brandenburg and also wish to attend services and church events. You would then be received into the Church of England during a service. Talk to our clergy to clarify any further questions or write an email.
St George's Wanderlust Initiative
There is a new initiative for parishioners and friends of St George's. The idea is to see sights close to Berlin as well as travel to other locations further afield, whether you are a newcomer to the area or a seasoned resident. The idea is to get to know each other better in a fun setting while experiencing all that the area has to offer. Depending on interest, it could be as simple as a day touring Potsdam and Wannsee, a day hiking trip to Sächsische Schweiz (Saxon Switzerland, about 2 hours away), or weekend trips to Bavaria, Dresden, Prague, or anywhere else people might be excited to go. The goal is to organize one outing per month, schedules permitting. Our new church council member Kim Purvis is collecting names and email addresses for anyone interested, and will handle the organizing of the trips. If you enjoy touring or have suggestions on where to go, please contact us.

Happy Wandering!



To Look over the Rim of a Tea Cup
The Church of England News
The Diocese in Europe News
The Protestant Church in Germany News
The Roman Catholic Church in Germany News

Updated Offical Information Concerning COVID-19 in Berlin