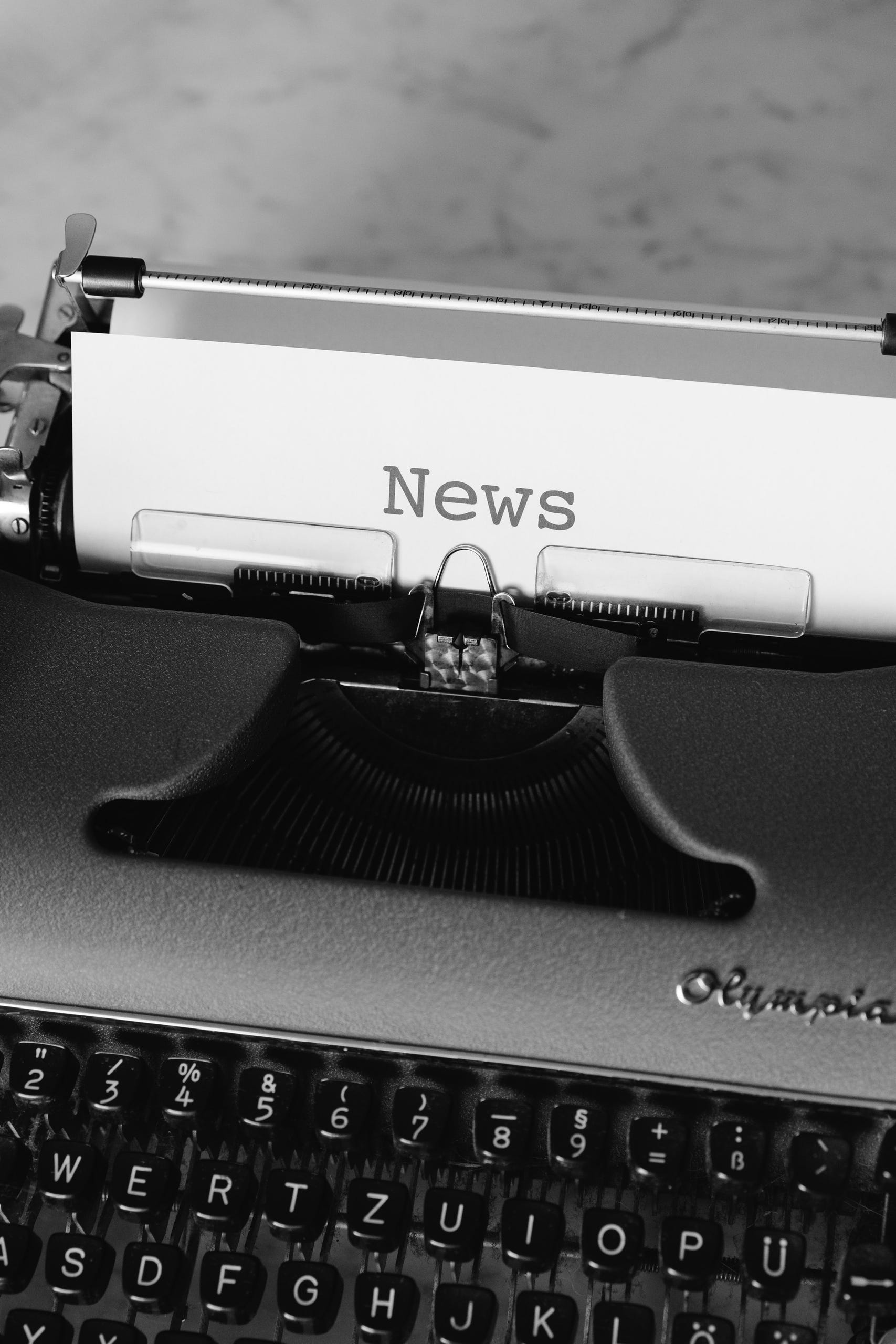 Saint George's News
Please scroll down to read updated information
OUR Regular SERVICES
ST GEORGE'S | NEU-WESTEND
10:30 Sunday Morning Eucharist*
* The service recording is available on YouTube.
Pre-Registration for St George's
Sunday Eucharist
For Sunday Morning Eucharists at Saint George's you are asked please to pre-register online till Friday or via the parish office during office hours.
ST. MARIENKIRCHE AM ALEXANDERPLATZ
18:00 Sunday Evening Eucharist
With our St George's Choir
NO pre-registration
Wearing FFP 2 masks is mandatory in church
To sit on the marked places
To keep distance.
ST GEORGE'S | NEU-WESTEND
18:00 Wednesdays
Midweek Evening Eucharist
From 1 September we will be celebrating a simple weekday Eucharist in St George's every Wednesday at 18:00.
This can help us to find some rest even in the hustle and bustle of everyday life and to encounter God in His Word and Sacrament.
We look forward to seeing you! Pre-registration is not necessary.
St George's Autumn Book Fair 2021
Our traditional Autumn Book Fair took place on 25 September. As always, the many different, mostly English-language books found many interested buyers.

As a result, 1,490 Euros were collected as donations. Many thanks to all who helped in many ways - but especially to our Book Lady Jean!
As a parish that does not receive church tax, we are dependent on donations and very grateful for all financial support.
3 October
Harvest Festival
at St George's
We will once again be supporting the ecumenical BAHNHOFSMISSION, which cares for travellers in need of help and homeless people.

If you can, please bring to the morning service: sugar, coffee, tea, milk, socks, underwear, soap, toothpaste, body lotion, other toiletries.
3 October
German Unification Day
Eucharist and Sing Along
A cordial invitation to the Anglican Eucharist in Marienkirche am Alexanderplatz with St George's Choir followed by a Sing Along with St George's Choir and the Embassy Singers on the occasion of the German National Day (Unification Day).
Niklas Schulze
– trainee at St George's
Hello everyone! My name is Niklas Schulze.
I'm 24 and I've just started a short placement
at St George's. I study theology at the Theologische Hochschule Elstal, the seminary of the German Baptists, which is located right outside of Spandau. You might be wondering why a Baptist would do a placement at an Anglican church.
In fact, I am very grateful to have the opportunity to experience a Christian tradition that is new to me right here in Berlin. I will be spending the next three weeks at St George's, joining you on Sundays and at many of your group activities during the week. I very much look forward to meeting all of you and getting to know your tradition.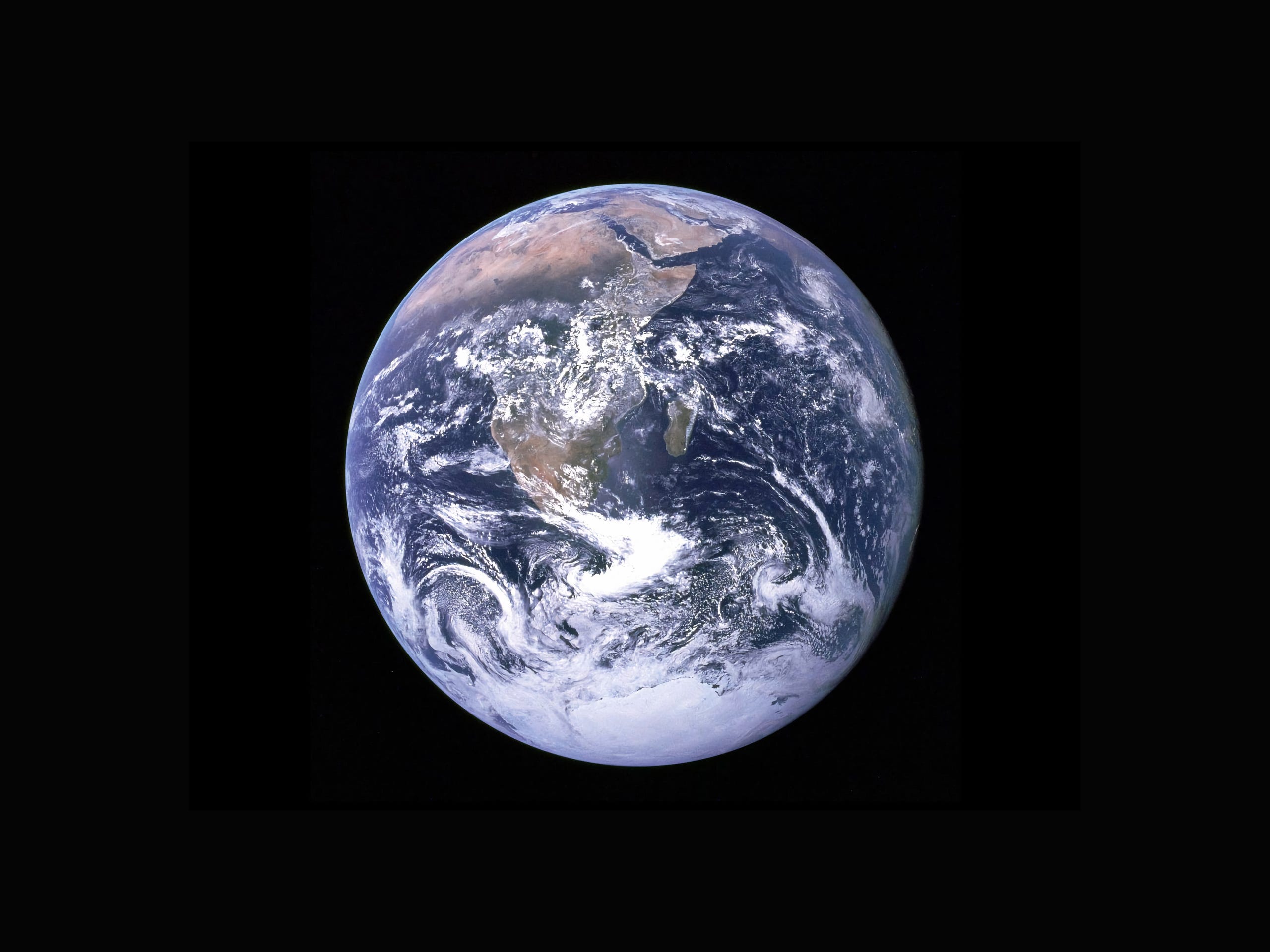 Joint statement on climate change
by the Archbishop of Canterbury, Pope Francis and Ecumenical Patriarch.
For the first time, the leaders of the Roman Catholic Church, the Eastern Orthodox Church and the Anglican Communion have jointly warned of the urgency of environmental sustainability, its impact on poverty, and the importance of global cooperation.



St George's Online Night Prayer
Compline (Night Prayer) takes place each Tuesday and Thursday night at 21:30 Berlin Time. The liturgy is available here and as an App for your mobile phone or tablet. For the Zoom link to participate, please contact Martin George at: martingeorge@posteo.de
Your Prayer requests
If you have any concerns about something happening in your home country
you would like us to include in our Sunday prayers,
please write them on a piece of paper and give it to one of the clergy.
Similarly, if you have suggestions for charity projects in your home country,
please let us know.
You are invited to leave any other requests for prayer in a basket in the lobby
(or send us an email to the office)
and we will pray for the situation every day for a week.
St George's Choir is looking for you
The choir is very happy to be singing at services again. We are singing at the Marienkirche in Mitte evening service each Sunday.
We meet at 16:30 to learn the music for the 18:00 service.
If you would like to join the choir, please contact Andrew Sims at choir@​stgeorges​.de.
St George's Wanderlust Initiative
There is a new initiative for parishioners and friends of St George's. The idea is to see sights close to Berlin as well as travel to other locations further afield, whether you are a newcomer to the area or a seasoned resident. The idea is to get to know each other better in a fun setting while experiencing all that the area has to offer. Depending on interest, it could be as simple as a day touring Potsdam and Wannsee, a day hiking trip to Sächsische Schweiz (Saxon Switzerland, about 2 hours away), or weekend trips to Bavaria, Dresden, Prague, or anywhere else people might be excited to go. The goal is to organize one outing per month, schedules permitting. Our new church council member Kim Purvis is collecting names and email addresses for anyone interested, and will handle the organizing of the trips. If you enjoy touring or have suggestions on where to go,
please send an email to Kim via office@stgeorges.de

Happy Wandering!
St George's on social media
YouTube
By now we have – thanks to some generous donations –
a stable setup for the recordings on our YouTube channel.
The only thing we would need is one or two more volunteers
who could cover the actual recording duties once every two months.
Martin and Carolin would give you a thorough training
and are always available if there are problems or questions!
Please contact Martin Abend via the church office if you can help.
Facebook
There is now an official Facebook Page for St George's: www​.facebook​.com/​stgeorgesanglicanchurchberlin. Please like and subscribe to it if you haven't already!
Instagram
St George's Instagram feed can be followed at @StGeorgesBerlin.
Twitter
You can also find us on Twitter at @StGeorgesBerlin.
Online Services can't replace the Real Thing, says Expert
In the Corona pandemic, many parishes have started to broadcast their church services on the internet. For Nicole Stockhoff of the Roman Catholic diocese of Münster, however, these broadcasts cannot be a substitute.
Now, she says, we need to strengthen the presence of church services again.
Chamber Music at Saint George's: The new concert series
Concert St George's Church
Friday, 29 October, 20:00
BOCCHERINI TRIO
Suyeon Kang | Violin
Vicki Powell | Viola#
Paolo Bonomini | Cello

Ludwig van Beethoven | String Trio in G Major, Opus 9, #1
Zoltan Kodaly | Intermezzo for String Trio
Leo Weiner | String Trio in G Minor, Opus 6

Collection at door to support free-standing musicians in Berlin
Please note: Please wear a FFP2 mask.
Please sit only at the designated spots.
Free entrance.
Donations are very welcome.

Please pre-register by email:
rsvp.chambermusic@gmail.com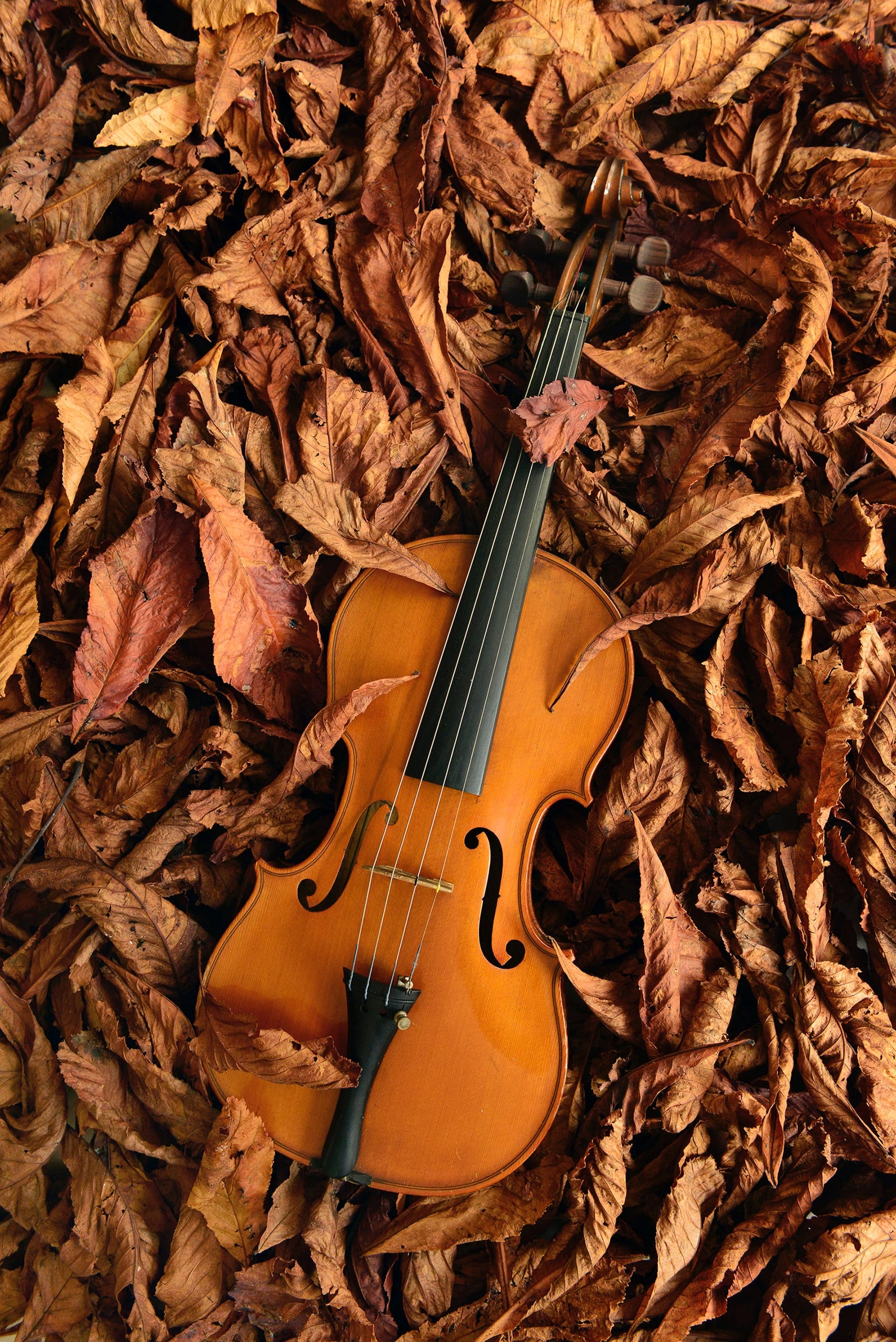 Online Evening Prayer and Bible Study
Every Thursday 19:00
Since February we have been meeting on Thursdays via Zoom to look together at the readings for the coming Sunday. From 5 August, this will include a short Evening prayer. The meeting lasts one hour and all are welcome. Please email Christopher or the church office if you would like the zoom link to join!
Theology Reading Group
The St George's Theology Reading Group will meet again after a Summer break on Sunday, September 19th.
Please contact Tim Redfern for more information via office@stgeorges.de.

All are welcome to join; no prior theological background is required.


Anglican Germans and Friends
Jeden letzten Mittwoch im Monat, 19:15 auf Zoom! Wenn Deutsche von Anglikanischer Kirche oder der Kirche von England hören, dann sagt vielen das fast nichts. Bei manchen kommen auch spontan Reaktionen, wie: "Das ist doch die Kirche des englischen Königs, mit den vielen geköpften Frauen!" oder "Bei denen ist die Queen der Papst". Natürlich wissen deutsche Muttersprachler, die sich für St George's interessieren, mit der Gemeinde verbunden fühlen oder gar Gemeindemitglieder sind, weit mehr über die Kirche von England, als diese Klischees ausdrücken. Dennoch gibt es auch für sie, viel an Geschichte, Liturgie, Spiritualität, Kunst und Musik zu entdecken.
Unsere Gruppe möchte die Möglichkeit geben,
sich gemeinsam mit dem "Phänomen Anglikanismus"
und seinen verschiedenen Facetten zu beschäftigen
und diese auf Deutsch zu diskutieren,
so dass der Austausch gänzlich "Sprachbarrieren frei" ist.
Wenn Sie sich für die Kirche von England bzw.
die Anglikanische Kirchengemeinschaft interessieren,
dann sind Sie herzlich eingeladen und willkommen!
Nächstes Zoom-Meeting:
29.09., 19:15 mit neuer Uhrzeit!
Thema "Die Oxford-Bewegung".
Falls Sie interessiert sind,
dann schreiben Sie einfach eine Email
an Revd Joachim Reich: joachimreich@posteo.de
HuK
Homosexuelle und Kirche.
German Ecumenical Work Group Homosexuals
and the Church.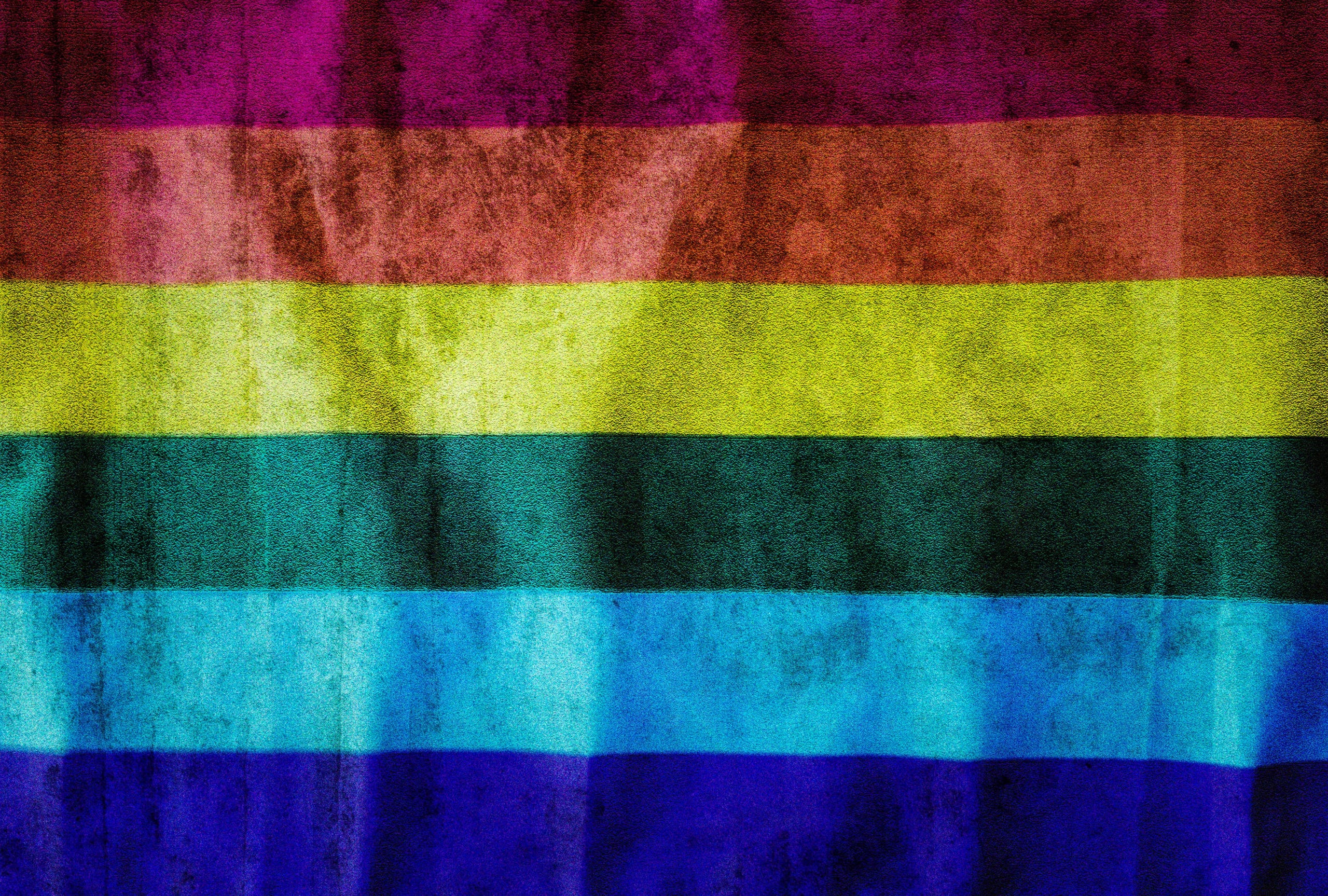 Labyrinth in Saint George's Garden
A newly formed Prayer Labyrinth Planning group met for its first Zoom meeting and discussed labyrinth models, materials, settings, and ways of designing and realizing of a labyrinth project which had been commissioned by the Church Council in its last meeting. The idea is to create an open place for prayer and meditation while walking slowly the meandering path of the circular labyrinth towards the centre. The group will meet several times this spring, report to the Church Council, and inform you. If you are interested in the work's progress and want to share ideas, please write to Deacon Martin George, head of the Prayer Labyrinth Group, at: martingeorge​@​posteo​.de.
3 Prayer Resources not only for the Summer Time:
The Archbishop of Canterbury
A five-part series on speaking and listening to God
Exploring Prayer
Over five lessons, Archbishop Justin explores different ways of praying. From asking for things and giving thanks, to expressing deep sadness and anger, Exploring Prayer helps you begin – or develop – your conversation with God.
Archbishop of Canterbury launches film series exploring how Christians can be peacemakers
The Church of England
The Pilgrim Way

is a new guide to the core beliefs of the Christian faith. Set out in a question and answer format, it follows one of the Church's very earliest ways of teaching and training disciples.
The Episcopal Church of the United States of America
Getting Started with the Way of Love
More than a program or curriculum, it is an intentional commitment to a set of practices.
It's a commitment to follow Jesus: Turn, Learn, Pray, Worship, Bless, Go, Rest.
The Church of England
What is an Eco Church?
Webinar on Youtube: An introduction to and overview of Eco Church
This webinar will tell you everything you need to know to get started. Come along if you've heard of Eco Church but haven't started yet, and want to know a little more before you take the plunge. The webinar will answer questions like: "What is Eco Church? Why take part?
Joining a Parish Group?
St George's offers a variety of ways to meet and share in groups (currently online only). Are you looking for a parish group? There is sure to be something for you!
Youtube content can't be displayed with your current cookie settings. Select "Show Content", to view content and agree to the Youtube cookie settings. Get more info in the Youtube Privacy Policy. Opt-out here at any timecookie setting.
Show Content

Bishop Rose Hudson- Wilkin
And yet it moves:
Words that give courage and confidence
Confirmation Course Started
This year's confirmation class met for the first time on 29.5. and we are continuing to meet on zoom, every fortnight, Saturdays, 18:00.
Our confirmands are: Bennet, Chinasa, Johanna, Nella and Jeremy.

Joachim together with Andrea Bianchi are leading the course and are very happy to be accompanying our wonderful confirmands on their journey to confirmation. The congregation is kindly asked to pray our confirmands and their families.



Living in Love and Faith Course and Process
Up to 12 very brave parishioners and clergy
have met online over 6 sessions to learn about
and share with each other on issues such as:
How do questions about identity, sexuality,
relationships and marriage fit within the bigger picture of the good news of Jesus Christ?
What does it mean to live in love and faith
together as a Church? The course is a Church-wide process of study, discussion and sharing initiated by the Church of England Bishops on issues of sexual morality and power in the Church of England.
All parishes are invited and encouraged to participate in this process and to report back to the bishops the respective outcomes of the discussion process. It became clear that St George's, with its transformation from a military chapel to a international parish, has always understood itself to be an open-hearted, generous and inclusive parish, welcoming all people, whatever their ethnic background, gender, age, sexual orientation, identity or economic status.
As already expressed in our mission statement:
"We bear witness to the inclusiveness and universality of God's love."
We agreed that this tradition needs to be put forward and even strengthened, that our contribution as Anglicans in Berlin needs to be even clearer, bolder and more visible.
If you are interested in the course, which you can do on your own, and the various materials, please visit the Church of England website:



To Look over the Rim of a Tea Cup
The Church of England News
The Diocese in Europe News
The Protestant Church in Germany News
The Roman Catholic Church in Germany News
St George's offers Covid Vaccination Support
Do contact the church office if you need some assistance in making an appointment or travelling to the Vaccination Point.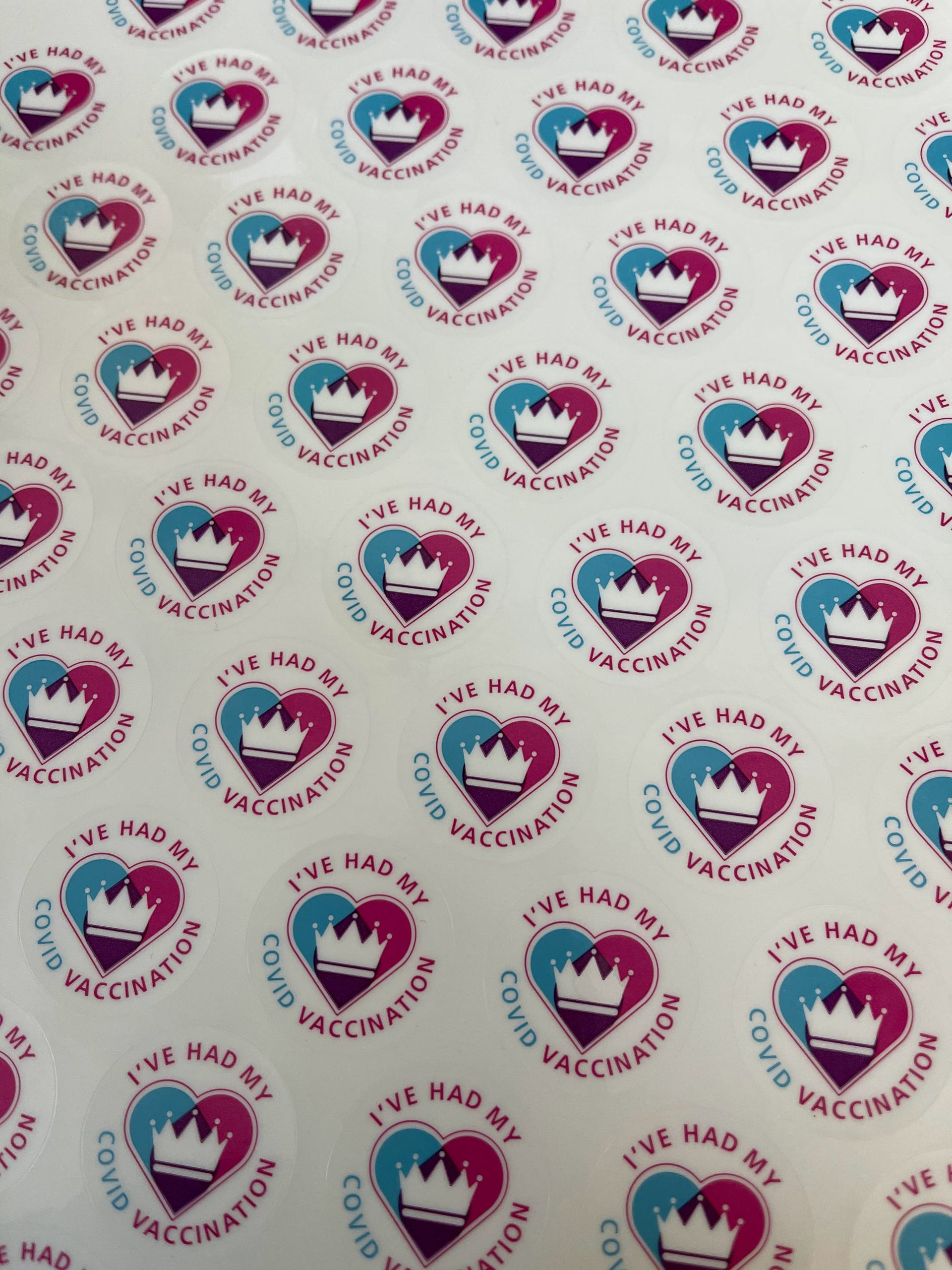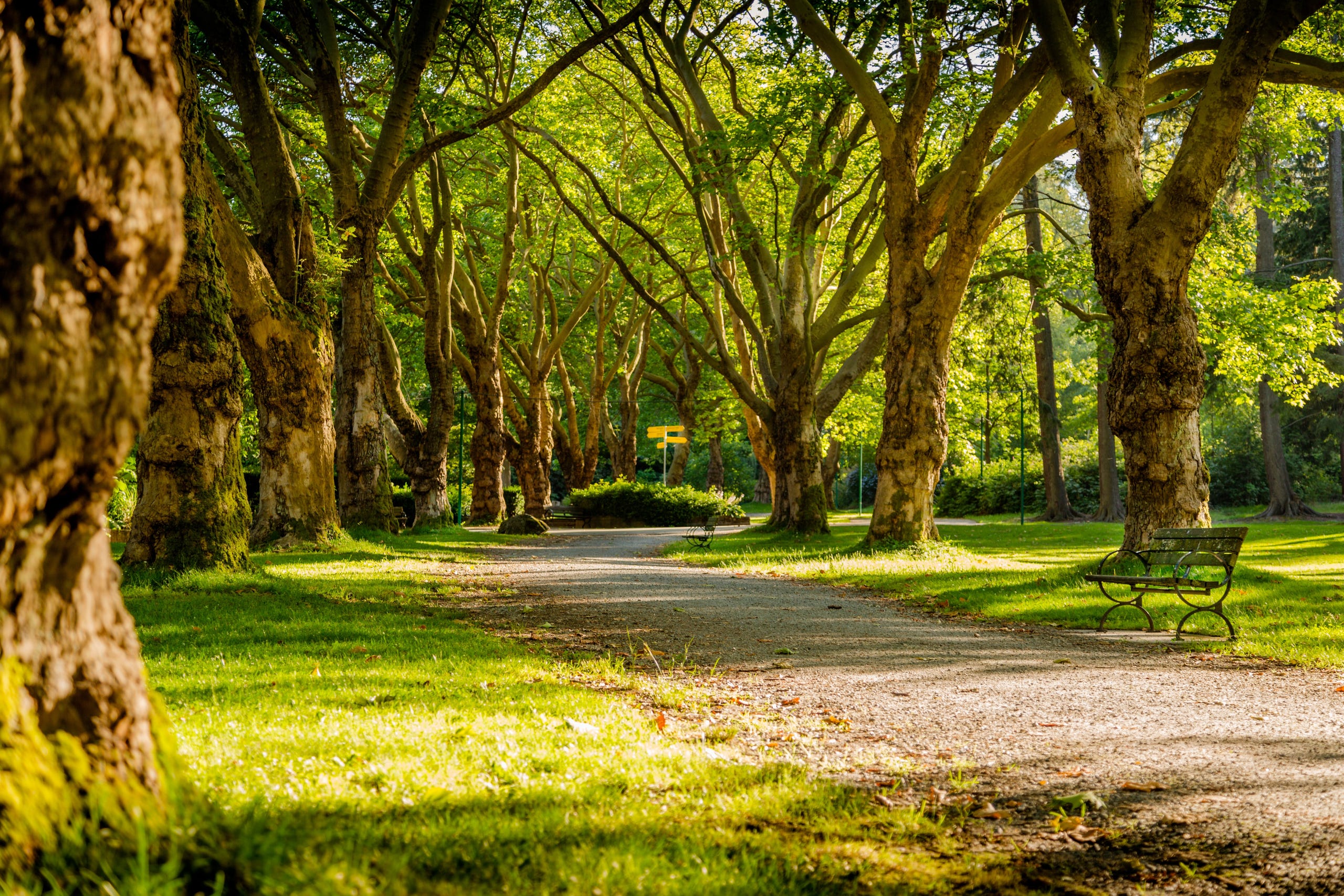 St George's
Emmaus Walk & Emmaus Talk
Our clergy offers Emmaus Walks,
i.e. a time of walking together in the fresh air (keeping social distance!)
to talk about things that are on your heart.
For people who don't like to walk for whatever reason,
we also offer Emmaus Talks, i.e. pastoral talks on the phone or with Zoom.
Like the Emmaus disciples who shared their frustrations and hopes with each other on the road and who found themselves accompanied by the Lord,
we also want to talk to each other by walking through a park or on the phone/zoom and encourage each other, offering support and confidence. If you are interested in such Walks or Talks, please email Christopher, Joachim or Martin so that you can arrange directly with them when (and where) you will meet to have a (walk &) talk.
We look forward to hearing from you!
Bible Reading Challenge

God's word in human word, the Bible is the foundation of our Christian life.
It gives orientation, comfort, inspiration - and it is a provocation to reflect on our lives and to take new paths.
God's Word is essential for our spiritual growth.

Make 2021 your Bible year and engage with the Bible in new or more intensive ways.
Bible reading plans can help you to dive deeper into God's Word (in its many translations)
and to rediscover the literary and spiritual diversity of biblical texts.

Updated Offical Information Concerning COVID-19 in Berlin